Data Science is one of the most promising fields today with several job opportunities, high paying roles; and faster career growth. Join this info-session to learn more about career trends in analytics, skill sets required for a career in analytics, industry perspectives and how Great Lakes Post Graduate Program in Business Analytics can help you to move further in the analytics industry.
Speaker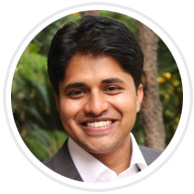 Hari Nair
Director- Admissions, Great Lakes PGP-BABI
Hari Krishnan Nair has been involved with analytics education for the past 5 years. He is passionate and driven by the challenge of scaling up quality education using technology to empower individuals, thereby creating an indelible impact on their lives.