Data Science is one of the most promising fields of today with several job opportunities, high paying roles and faster career growth. However, most professionals are rarely clear on what career track to choose: Data Science, Business Analytics or Big Data. Join this webinar to understand which is the right path for you and how should you go about building your career in it.
Key points:
Data Analytics: The data revolution
Career Tracks in Analytics
Difference between Data Science, Business Analytics and Big Data Analytics
Available Tools and Techniques
Various Ways to Learn
Making the Informed Choice
Speakers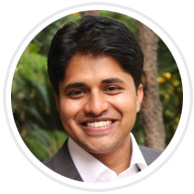 Hari Krishnan Nair
Co-Founder, Great Learning
Hari has been strongly focussed on entrepreneurship, startups and using the power and scale of technology to address existing challenges or creating new opportunities. Great Learning is an online and blended learning platform designed to empower working professionals to develop relevant competencies and accelerate their career progression. We, at Great Learning, believe that the only way professionals can keep up with the rapidly changing business world is through continuous learning and we aspire to be their life-long learning partner.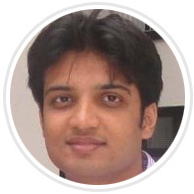 Kunal Jain
Founder & CEO, Analytics Vidhya
Kunal is the Founder & CEO of Analytics Vidhya, India's largest Analytics community. Analytics Vidhya today gets more than a million visit from people across the globe. They conduct several hackathons, competitions & conferences and help companies find the right data science talent. Before starting Analytics Vidhya, Kunal did his graduation & post-graduation from IIT Bombay and had worked with companies like Capital One & Aviva Life Insurance across different geographies and responsibilites.