Speakers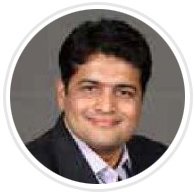 Jatinder Bedi
Data Science Leader, Leading Investment Bank
Jatinder is a certified Analytics professional with more than 11 years of experience. Jatinder has experience solving prediction, classification and optimization problems using supervised, unsupervised techniques and applied statistics. In terms of platform experience, he has worked on several BI tools and has hands-on experience with Decision Sciences platforms like SAS Enterprise Miner, R (Revolution), Python, XL Miner, Minitab, @Risk, Simio, Stata, Spotfire and Tableau.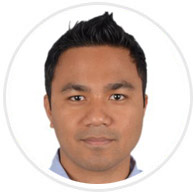 Clarence Wong
Data Scientist - Microsoft, (Great Lakes PGP-BABI 2015 Alumnus)
Clarence is an experienced data scientist with expertise in Deep Learning and Natural Language Processing. Clarence has conceptualized and implemented solutions for the e-Commerce, Retail, Human Capital Management and Telecom industries. Before Microsoft, Clarence has worked for Verizon, ValueLabs, ADP, Google and HSBC.
Having witnessed the growing importance of analytics across domains, he decided to learn advanced skills that were in great demand in the industry. After considering several options, he chose the Great Lakes PGP-BABI program. During the program, Clarence got an enviable job offer from one of the senior participants from ValueLabs as Project Lead – Analytics, where he was responsible for setting up their global analytics consultancy.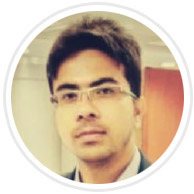 Arindam Chatterjee
Sr. Analyst - Analytics, Deloitte India (Offices of the US)
(Great Lakes PGP-BABI 2017 Student)
Arindam has 7+ years of experience in IT industry with leading companies such as Deloitte India (Offices of the US) and Dell. Currently, Arindam is part of Analytics team at Deloitte working on data analysis for determining tax risk.
Arindam is currently pursuing Great Lakes PGP-BABI at Hyderabad. In addition, Arindam holds a Business Analytics Certificate from IIT Hyderabad (2015) and a BE in Computer Science (2010).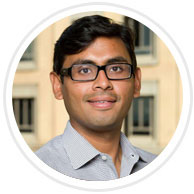 Harish Subramanian
Program Co- Director, PGP - Big Data Analytics at Great Lakes Institute of Management
Harish is driven by the transformational impact that high quality education can have and cares deeply about delivering career-critical learning outcomes. Over his career, Harish has worked in education, management consulting, financial technology and venture capital. He earned an MBA from Kellogg School of Management, an MS in Engineering from The University of Texas at Austin and a BE from RVCE, Bangalore.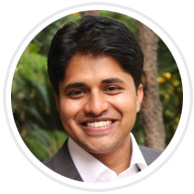 Hari Nair
Admissions Director, PGP-BABI at Great Lakes Institute of Management
Hari is passionate and driven by the challenge of scaling up quality education using technology to empower individuals thereby creating an indelible impact in their lives. Hari graduated from Management Development Institute (MDI Gurgaon) and received his B.Tech. in Computer Science from Kerala University.